Join Us For Black History Wales 365 2023-24 Launch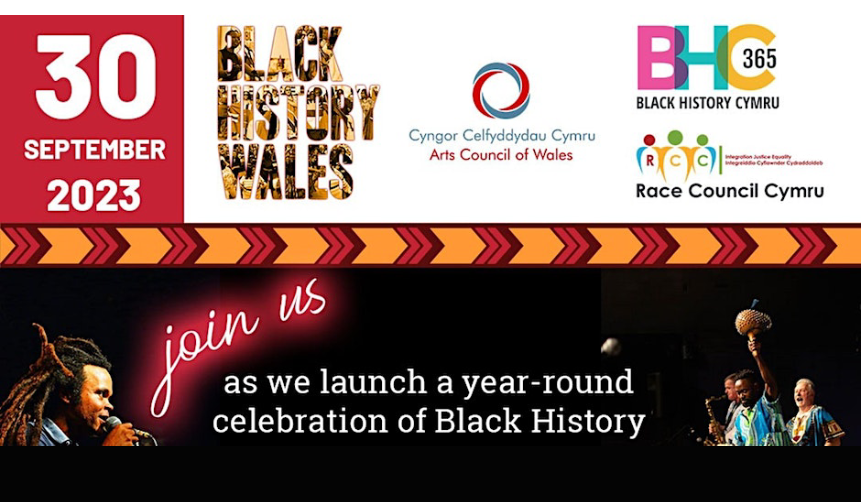 Black History Wales 365 is an all-year showcase of artistic, cultural, and educational events across Wales, launched in September or October each year, that highlights the significant contributions and achievements of Black individuals and communities throughout Wales.
The event highlights the rich cultural heritage, struggles, and triumphs of Black people emphasising their invaluable role in shaping the Nation's history and society.
The year 2023-24 theme is 'Celebrate and Elevate', which will officially launch at the Black History Wales 365 launch event on the 30th of September 2023 at the Atrium, St Fagan's Museum Cardiff, CF5 6XB.
Get your ticket here for FREE –  https://www.eventbrite.co.uk/e/692318722937
This focuses on elevating stories of historical figures, modern-day trailblazers, and unsung heroes who have made a lasting impact in various fields, including Arts, Sciences, Politics, Sports, and social activism. It serves as a platform to raise awareness about the challenges faced by Black communities while also celebrating their resilience and the positive changes brought to Wales. It is the 75th anniversary of the Windrush arrivals, we will honour their legacies.
Through thought-provoking artistic and cultural events, exhibitions, workshops, performances, and educational initiatives across Wales throughout the 365 days of 2023-24, the celebration aims to promote understanding, unity and respect among diverse communities. By shedding the much-deserved light on the unique cultural contributions and experiences of Black people, it fosters a sense of pride and belonging, encouraging dialogue and solidarity in pursuing a more inclusive and equitable future for all.
Black History Wales 365 stands as a testament to the strength of diversity and the power of collective storytelling. It allows people of all backgrounds to come together, learn from one another, and acknowledge the importance of honouring and preserving the legacy of Black History in Wales and the United Kingdom.
For more information, follow our Social Media platforms or contact [email protected]