NATIONAL WINDRUSH @75 ANNIVERSARY 2023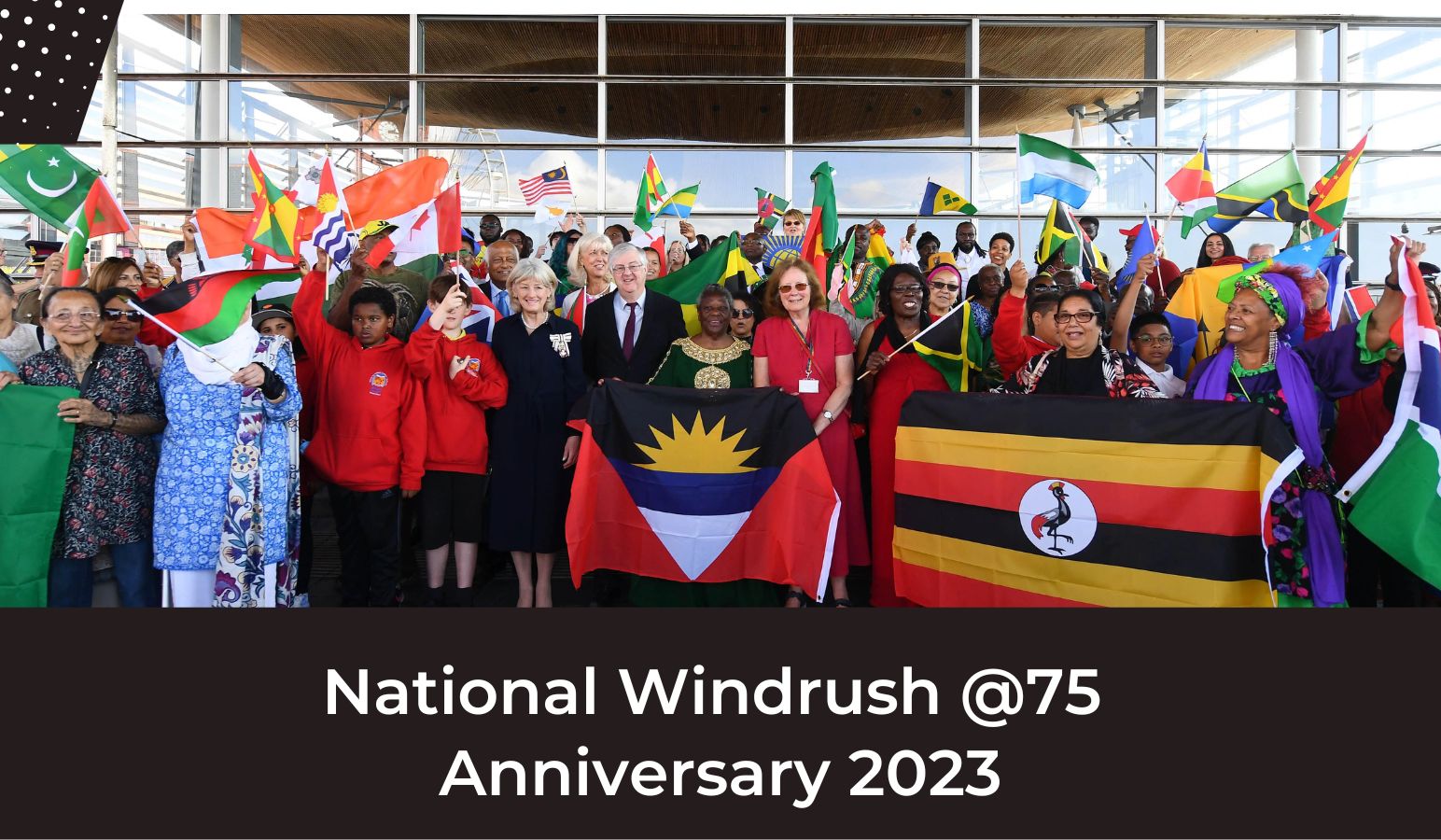 On the momentous occasion of the Windrush@75 Anniversary, a remarkable event took place at the iconic Senedd Building in Cardiff Bay on June 22, 2023. The day was filled with heartfelt tributes, joyful celebrations, and a renewed commitment to honouring the contributions of the Windrush generation and Commonwealth Nationals.
The event commenced with a poignant March, led by the esteemed Windrush Elders and Commonwealth Nationals, as they journeyed from the Wales Millennium Centre (WMC) to the Senedd Building. This symbolic march served as a powerful representation of resilience, unity, and the enduring spirit of the Windrush community.
Upon their arrival at the Senedd, the distinguished guests were warmly welcomed by the Rt. Hon.  First Minister for Wales, Mark Drakeford. His heartfelt words acknowledged the significant impact and invaluable contributions made by the Windrush generation and Commonwealth Nationals to the fabric of Welsh society. Their enduring legacy in shaping cultural, social, and economic landscapes was lauded and celebrated.
Throughout the day, attendees were immersed in a range of engaging activities, exhibitions, and cultural performances that paid homage to the vibrant heritage of the Windrush community. From captivating storytelling sessions to uplifting musical performances, the event showcased the richness and diversity of the Windrush culture, fostering an atmosphere of unity and appreciation.
The Windrush@75 Anniversary event served as a milestone moment, reminding us of the profound contributions made by the Windrush generation and Commonwealth Nationals and the importance of fostering a society where everyone's rights and experiences are acknowledged and celebrated.
Together, we stand strong, united in our dedication to advocacy, equality, and the pursuit of a fairer, more inclusive society for all.