Ysgol Morgan Llwyd set to become the first school to sign up to the Zero Racism Pledge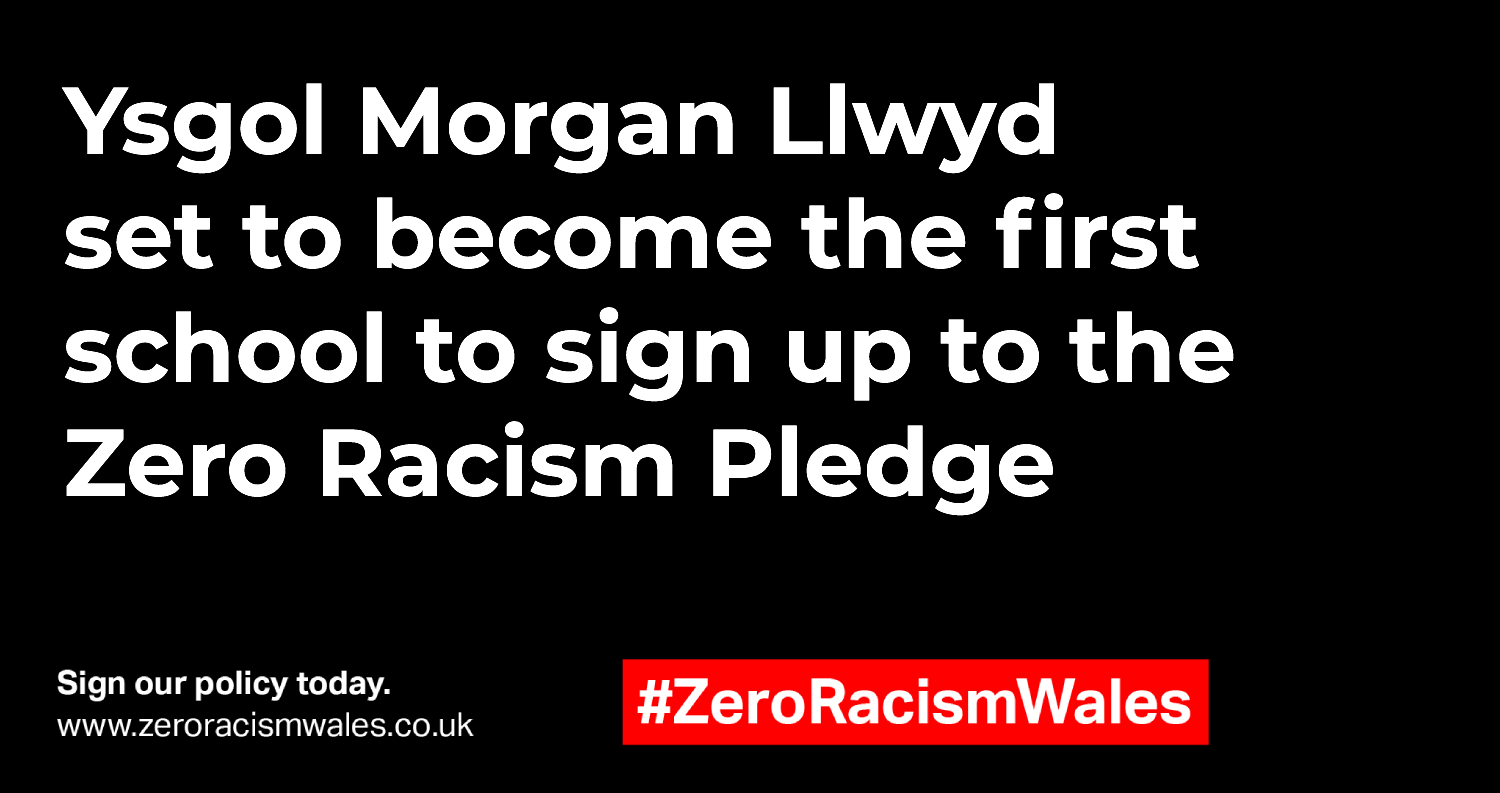 Welsh medium secondary school, Ysgol Morgan Llwyd, located in the town of Wrexham is set to see every single one of its 800 pupils sign up to the Zero Racism Pledge, making their school the first of its kind in Wales.
Ysgol Morgan Llwyd, who are proud of the school tradition of their pupils' academic and extracurricular successes, will this, Thursday 17 February continue this sense of purpose and pride with a comprehensive day focused on anti-racism and culminating with every pupil taking the knee and making their Zero Racism Wales pledge at the end of the day.
The day will also feature workshops from Black History Wales Patron, Vernesta Cyril OBE and Black History Ambassador Hadassah Radway and a talk from Jeremy Miles MS, as well as a message from Jane Hutt MS, Minster for Social Justice.
By signing the Zero Racism Wales policy, pupils and staff alike will be committed to ensuring that they treat every person fairly and equally irrespective of race.
The school community now joins other organisations and individuals who have signed the policy, with the names publicly listed on the Zero Racism Wales website – https://zeroracismwales.co.uk/
Bryn Jones, a teacher at Ysgol Morgan Llwyd said: "This school will not tolerate racial prejudice, discrimination, harassment, victimisation, abuse, or violence against any individual and we support Race Council Cymru in its work to promote a more inclusive and equal society for all."
Professor Uzo Iwobi OBE, Founder of Race Council Cymru said: "I'm delighted that Ysgol Morgan Llwyd, have signed up to Zero Racism Wales – it's incredibly important to see the next generation leading the way like this and taking ownership of the Wales that they want to see in the future. I hope this school is the first of many. The adverse impact of structural and systemic racism cannot be overstated. Black, Asian and Minority Ethnic people face racism in Wales on a daily basis. Zero Racism Wales gives individuals and organisations a clear pathway to end racism, and that has to start with every single person signing a pledge and adopting a zero-tolerance policy."
Judge Ray Singh CBE and Chair of Race Council Cymru, said: "Racial inequalities continue to blight the lives of ethnic minority communities across Wales – this is not acceptable. Thank you Ysgol Morgan Llwyd for helping to lead the way! We are calling on all organisations to take a stand with them to eradicate racism and discrimination in their organisations; future generations depend on this pledge. Let us take action together today to make Wales fairer and safer."
To sign the policy, visit the website at www.zeroracismwales.co.uk or show your support on social with #ZeroRacismWales.