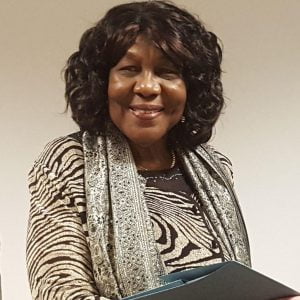 Dr Grace Kerry
Board Member
Dr Grace Kerry is an Educational Consultant and has a PhD in Special Educational Needs. She currently runs an on-line Independent Educational Consultancy.
Grace is a retired lecturer in Educational Psychology and has taught at all academic levels both in the UK and overseas. She is the author of several academic publications and cookbooks.
Dr Kerry is the Founder and Executive Director of Gift of Grace Education Project (website: www.giftofgraceproject.org). This is an Educational Service and feeding programme for children's development in Nigeria and sub-Saharan Africa.
Dr Kerry is an Ambassador for Peace for Universal Peace Federation (UPF) and loves public speaking, reading and cooking.
In 2013 Grace was awarded a GUINESS BOOK OF RECORDS certificate for taking part in a Nativity Play that broke the world record of having the most cast members from different Nationalities.