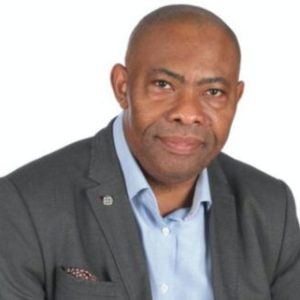 Professor Emmanuel Ogbonna
Vice-chair, Race Council Wales. 
Professor Emmanuel Ogbonna is Professor of Management and Organization at Cardiff Business School, Cardiff University.  He gained his PhD from University of Wales Cardiff in 1990. His doctoral thesis explored the organizational cultural implications of the strategic directions of leading companies in the UK food retail sector in the late 1980s.
He joined Cardiff Business School as a lecturer in 1990 and progressed through the ranks and was appointed to his present professorial position in 2002.  His research interests cut across the fields of organization studies, strategy, marketing and human resource management.  His recent research interests have been in the areas of organizational culture, equality, diversity and inclusion, and his work has explored the position of black and minority ethnic communities in the labour market.
He was part of a team that completed a recent British Academy and Chartered Management Institute sponsored research project on diversity in the management pipelines of FTSE 100 organizations.  He is currently extending his work in this area to include the impacts of a range of intra-organizational interventions (such as leadership, organizational culture and management control) on diversity and inclusion.
He has published over 100 scholarly papers, monographs and edited collections, many of which are leading-edge contributions in high-ranking international outlets.  His work has received several national and international citations of excellence, including Best Paper in Services Research (USA), top 50 most read management articles, most downloaded articles and several articles that have been ranked as editors' choices and journal prize nominees.
Emmanuel is a current or past member of the Editorial Boards of many of the leading management journals and he has served in advisory and consulting capacities to a range of national and international organizations and agencies.
Emmanuel lives in Cardiff and is married with two daughters and has recently become a grandfather.