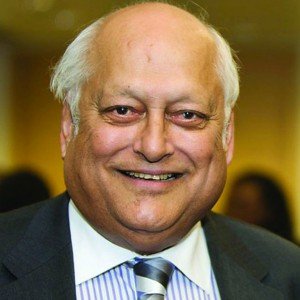 Judge Ray Singh CBE
Chair, Race Council Cymru
Ray Singh was the first ethnic minority judge on the Welsh bench. He was appointed as a Deputy District Judge in 1992, and in 1997 became the Resident District Judge of the Merthyr Tydfil combined Law Courts on the Wales circuit.
He has been a member of the Welsh Advisory Committee on Drug and Alcohol Misuse Act of the Judicial Studies Board, Family Court Services Committee, National Assembly Advisory Group and the South and South West Wales Criminal Justice Liaison Committee. He is a former Commissioner of the Commission for Racial Equality (1996 – 2002).
Chair of the Formal Investigation into HM Prison Service (2000-2003) which resulted in the reports on the murder of Zahid Mubarak and the Racial Equality in Prison in 2002 and 2003 respectively. Ray was also the Chair of the Stephen Lawrence Inquiry Commission, set up by Birmingham City Council about the challenges for the future of Birmingham following the McPherson report.
He is a fellow member of the Race Relations Committee, General Council of the Bar and is a former part-time Chair of the Child Support Appeals Tribunal. He is also an Independent Chair of the Complaints Panel for the Welsh Government.He recently became the Chair of the Race Council Cymru.
Ray is involved in many professional and public bodies as well as community groups, including being Chair of the Body of Merthyr Tydfil Brecon, as well as Aberdare Children's Contact Centres, a life member of Bonymaen Rugby Football Club, Vice President of the Glamorgan Cricket Club, a board member of Neath Victim Support and a Governor of both Swansea Metropolitan University and Swansea College. He was made a Commander of the British Empire (CBE) in 2001.