Grand Multicultural Hub
A new Cultural Hub of 23 grassroots communities will be hosted in the Arts Wing of the Swansea Grand Theatre.
The Grand Multicultural Hub is the first of its kind in Wales.
A new Cultural Hub of 23 grassroots communities will be hosted in the Arts Wing of the Swansea Grand Theatre.  The aim is to develop a diverse contemporary Arts programme, host cultural events, run a series of community activities and skills programmes, develop an ethnic food café and catering support to activities and to build a collective of expertise in a vibrant creative environment.  The HUB will also promote community cohesion and shared cultural understanding as well as providing clear lines of communication and better understanding between grassroots communities and service providers, who will also run support services onsite.
Race Council Cymru have secured funding from the Welsh Government Communities Facilities fund to redesign the Arts Wing, to provide bespoke community offices and hot desking areas, Digital Hub for IT support and teaching space, consulting rooms, meeting rooms and to upgrade the foyer areas and large rehearsal room.
The rebuild build and install was due (pre Covid19) to be completed by March end 2020, with a new diverse event programme piloting from April 2020.   The reopening and new launch date is now delayed, but we look forward to celebrating the start of this new venture as soon as it is safe to do so.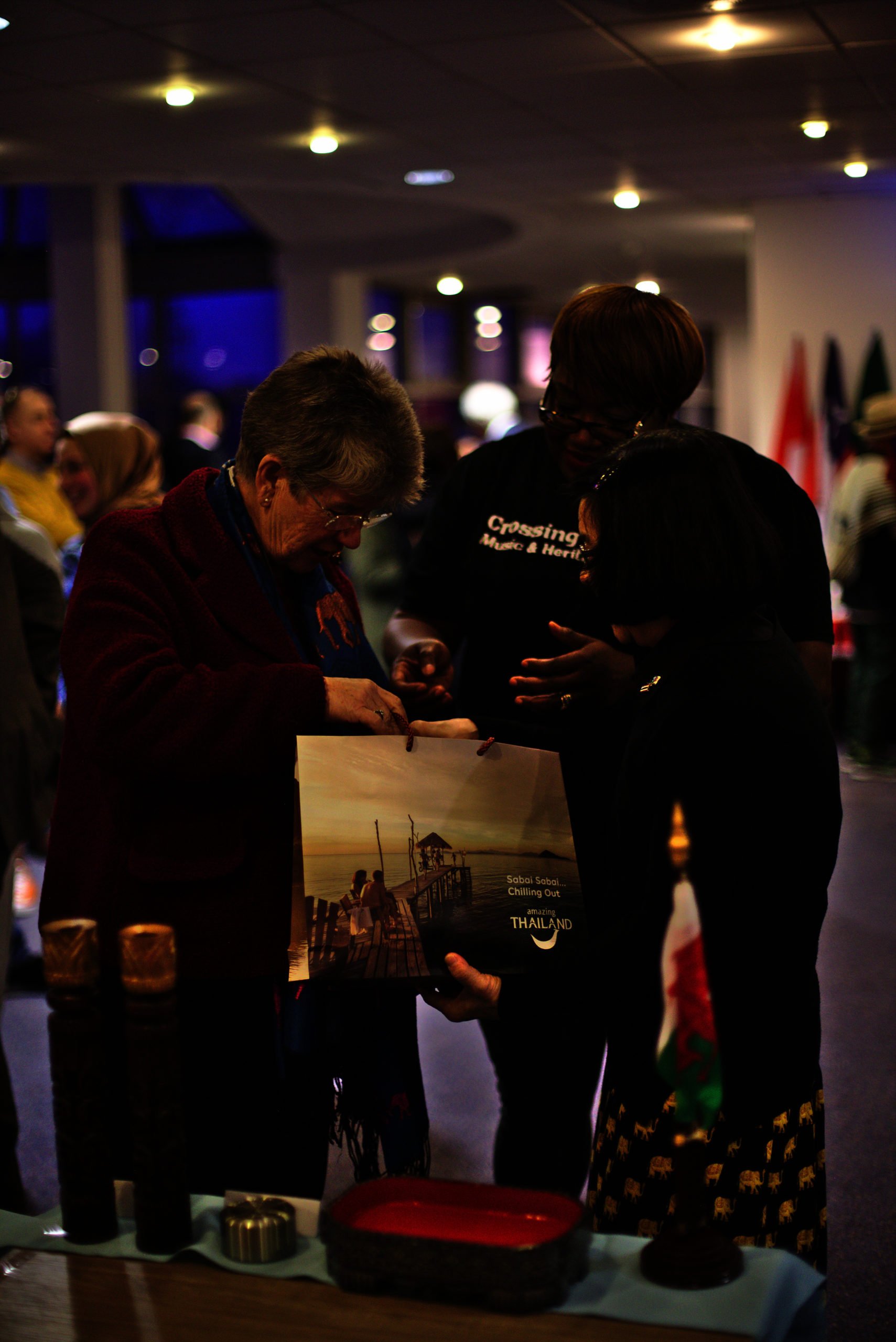 Focus groups from the 15 initial community group partners collated information throughout 2017-18 which outlined the need for a City centre location space to host ethnic minority communities' day to day needs plus long term provision of a space to support the diverse communities to develop their cultural activities and share in the culture of others. Following this a series of moniroty ethnic grassroots led focus groups confirmed that at present they felt marginalised, isolated, invisible and undervalued in the City, and that there was a need for RCC to secure a shared space, in a cohesive and welcoming environment, where minority ethnic grassroots can work with each other, with local residents, with the council and service providers, i.e. the local authority, police, fire services, health and support services etc.
The communities have stated that they want to work in partnership to build community cohesion and understanding between minority ethnic grassroots groups, local authority and the diverse residents of Swansea and surrounding areas.  Race Council Cymru (as lead umbrella body for minority ethnic grassroots groups) and the City and County of Swansea's, Cultural Services department have collaborated on a joint venture in the Arts Wing of the Grand Theatre Swansea to create The Grand Multicultural Hub.  Each community group has completed a survey listing their priorities for what type of support is needed currently and a forecast of what provision will be needed for development over the next 5 years. This has formed the basis of the design, development and initial programme for years 1 to 5. The variety of Hub partners will together be able to offer better opportunities to their own community members and at the same time participate in each other's events and activities to build better racial and cultural understanding.
The Grand Multicultural Hub is a partnership project between Race Council Cymru (umbrella organisation for the grassroots communities) and the City and County of Swansea.
Current Swansea Community Hub Partners
The Grand Memory: Past | Present | Future
Capturing memories of minority ethnic communities, artists and local communities through interviews and photographs.