Equality groups have criticised a report into UK racism, claiming it does not reflect "lived in experiences" of minorities in Wales.
But in a letter sent to the prime minister, Race Council Cymru (RCC) describes it as "fundamentally flawed".
A Commission on Race and Ethnic Disparities spokesman said it heard from citizens of all four UK nations.
RCC now wants its name removed from the acknowledgments section of the report, saying it was not asked to have an input in the work and has made "no formal responses" to it.
The commission (Cred) was set up after Black Lives Matter anti-racism protests across the country last summer – triggered by the death of George Floyd in the US.
Its report said family structure and social class had a bigger impact than race on how people's lives turned out.
In its letter, which has also been sent to commission chairman Dr Tony Sewell, RCC has demanded an apology.
The letter is sent on behalf of dozens of organisations and individuals from Wales "as a matter of urgency", making several criticisms and recommendations.
It said they were "deeply disappointed" that a review with "admirable aims and with access to so much data that is already in the public domain has failed so badly in so many essential aspects".
The letter said the groups considered the report to be "ill-informed, fundamentally flawed in much of its interpretation and constitutes a grave disservice to all who have worked to combat racism and racial inequalities in the UK".
It then went on to criticise "claims of support from ourselves and other organisations", claiming RCC, National BAME Youth Forum for Wales, Race Equality First, and other organisations, were described as "stakeholders" in the report.
"We do not accept praise, blame, or responsibility for authorship of any element", RCC said.
Judge Ray Singh, chairman of RCC, said: "We were quoted as stakeholders in this report when we haven't even been involved.
"We have lived-in experiences of racism – and to conclude there is no racism is absurd. It's undermining the work we have done here in Wales."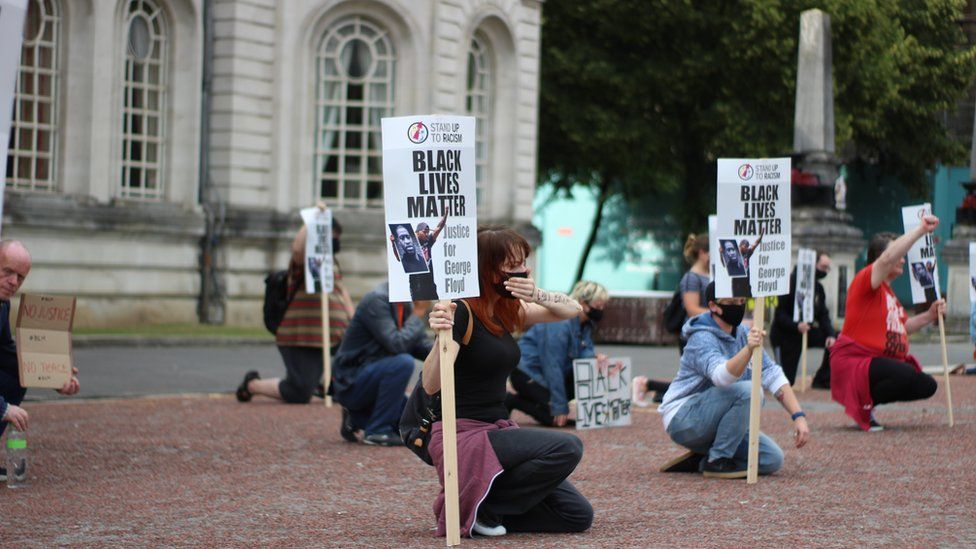 The letter also criticises the report after work on similar subjects done in Wales "directly contradicts the findings of the commission".
It said: "It does not appear that the commission attaches any value or gives any recognition to this work", adding that Mr Ogbonna's report "reached a different set of conclusions to the commission's report – especially those concerning institutional racism".
The letter further criticised the report which "given its high public profile, reveals a level of ignorance concerning how Wales is governed that is disturbing".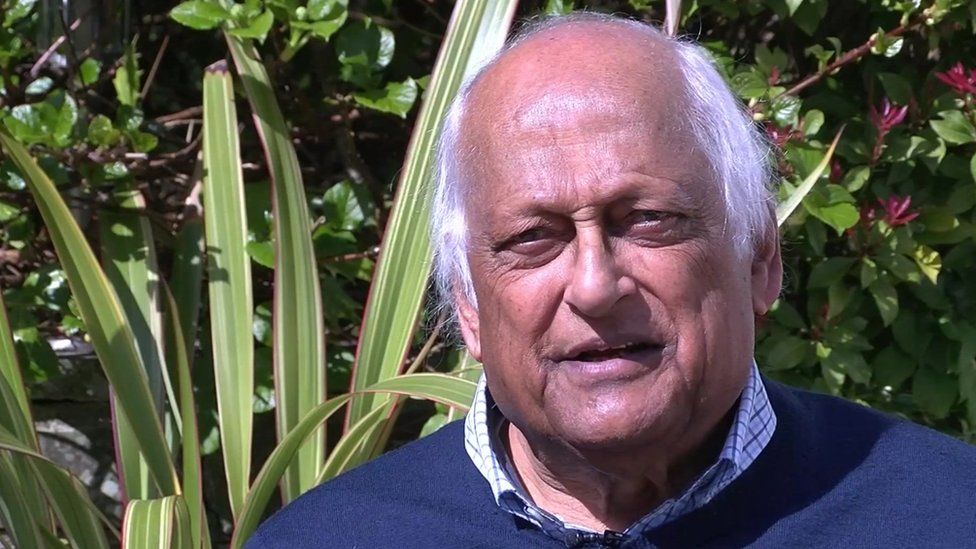 Mr Singh said: "We were completely ignored. It minimises the impact of institutional racism throughout the UK but in particularly in Wales and it dilutes it completely.
"[The commission] came to this conclusion, which is completely divorced from the reality of lived-in experience of black Asian ethnic minorities in Wales and across the UK.

"There are some 100 different organisations that have signed to this letter to say that none of them have been consulted.

"Racism still exists, institutional racism is there and we experience it in everyday life. Footballers who are earning a lot of money are still receiving racist chants and messages.
"Wales is developing anti-racist policy so that everyone can live in harmony equally yet this commission had the opportunity to do so and it has failed to do so."
What were the main findings of the report?
Children from ethnic-minority communities did as well or better than white pupils in compulsory education, with black Caribbean pupils the only group to perform less well
This success in education has "transformed British society over the last 50 years into one offering far greater opportunities for all"
The pay gap between all ethnic minorities and the white majority population had shrunk to 2.3% overall and was barely significant for employees under 30
Diversity has increased in professions such as law and medicine. But some communities continue to be "haunted" by historic racism, which is creating "deep mistrust" and could be a barrier to success
What have the commission said?
A spokesman for the Commission on Race and Ethnic Disparities said the groups were thanked in the report "as a courtesy".
They said: "Commissioners heard from citizens from all four countries in the UK during the development of the report.
"Our work found evidence that outright racism does exist in the UK and has made strong recommendations that the EHRC (Equality and Human Rights Commission) be given the resource it needs to tackle the issue in this country.
"However, the report also highlights many instances of success among our ethnic minority groups, in education and health, something which we should recognise and learn from."
The UK government said it would respond to the report in due course.